Exflor's Superex Pavers have set standards for making any exterior surface look better and be functionally more useful. They are a cut above the rest in terms of quality of material used, strength and anti - skid properties, suitable for light to medium traffic areas.
60 mm thickness - M30 GRADE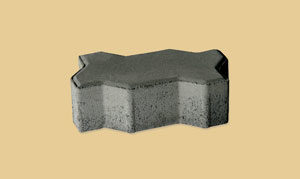 Application
Used for Building premises, Landscapes, Public Garden / Parks, Domestic Drives, Paths and Patios, Pedestrian Plazas, Shopping Complexes ramps, Car parks, Office Driveways, Housing Colonies, Office Complexes, Rural Roads with low volume traffic, Beach Sites, Tourist Resorts Residential Roads etc.
Colours Available






Available in 5 different shapes