With 80mm and 100mm thickness and M-40 & M-50 grade strength, Superex Heavy Duty Pavers are truly the superior choice for heavy traffic areas. Their heavy duty performance and superior anti skid properties make them a preferred choice for creating new landmarks in the city.
60 mm thickness - M30 GRADE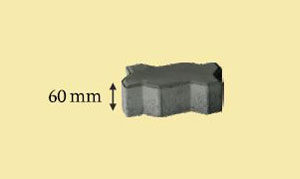 Application
Used for Building premises, Landscapes, Public Garden / Parks, Domestic Drives, Paths and Patios, Pedestrian Plazas, Shopping Complexes ramps, Car parks, Office Driveways, Housing Colonies, Office Complexes, Rural Roads with low volume traffic, Beach Sites, Tourist Resorts Residential Roads etc.
80 mm thickness - M40 GRADE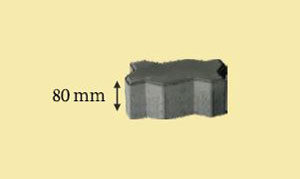 Application
Used for city streets, small and medium market roads, low volume roads, utility cuts on arterial roads, petrol pumps, industrial approach roads, table tops etc.
100 mm thickness - M50 GRADE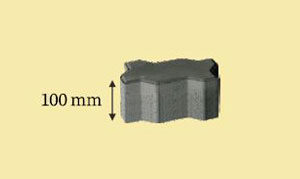 Application
Used for bus terminals, roads, on expansive soils, service stations, industrial pavements, container terminals, ports, dock yards, mine access roads, bulk cargo handling areas, airport pavements, port trusts, shipyards etc.