We offer Hollow blocks that are manufactured using world class American Vibro - Press machinery. It is ideal for faster construction and saves labour cost.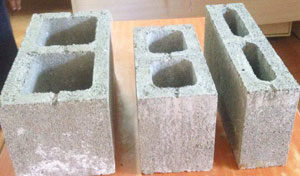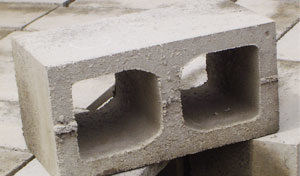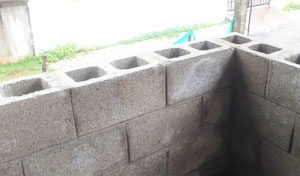 Benefits
Better insulation property than clay bricks and laterite stone
Keeps interior cooler. Saves your AC bills upto 50 percent
1 + 7 load bearing structures possible to construct
Easy to trace electrical cables through hollow portions of the wall
Reduce structural steel. Density of block only 1250 kg/m3
Thickness of plaster less than 7mm (saving by 50%)
Manufactured using world – class American Vibro – Press Machinery
Reduce mortar joints by 50%
Ideal for faster construction
Specifications
Size Available: 40 x 20 x 20, 30 x 20 x 15, 40 x 20 x 10
Crushing Strength: 70 kg/cm3 or 7 N/mm2
% Hollow: 40% hollow, open cavity
Net density of concrete in products (compaction): 2350 kg/m3
Actual density of the product: 1250 kg/m3
Water Absorption: Less than 5% by weight
Procedure for chasing throgh a Hollow Block Wall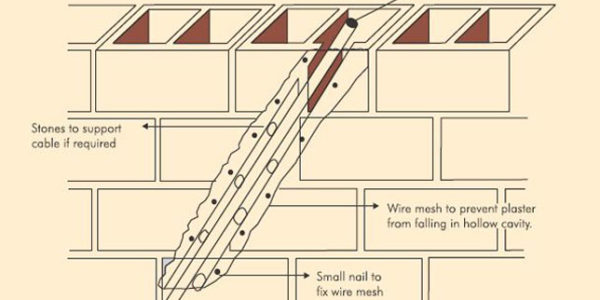 Mark the chase.
Cut using only electric cutter. Maintain the depth of the cut as per requirement even if the hollow portion (inside) of the block gets exposed. Care should be taken not to make the cavity of the cut too wide. The width of the cavity should be just enough to seat the cable or pipe.
Place the pipe / cable through the cavity formed after cutting.
Support the cable / pipe using stones (kanka), if required / ossible.
Lay wire mesh & secure it on the cut as shown using small nails or tacks. this will prvent plaster mortar from falling inside the cavity wall.
Now the wall can be plastered normally.