Welcome to Exflõr
Exflõr – Exterior Flooring Solutions is your one stop solution provider for a wide range of exterior flooring products and services. With Exflor's commitment of assured supply, guaranteed load bearing capacity, a wide range of colours, shapes, textures & thickness of products, your hardscaping job has now become even more simpler.
Exflõr has made a significant mark in the field of exterior flooring since a Columbia Vibro-Press was set up way back in 2004. This made us the largest manufacturer of exterior flooring in the state of Goa. Our capacity was augmented with our second plant with Italian Tile Press technology which was commissioned in 2012. We have maintained our position as the no 1 exterior flooring manufacturer for over a decade and counting!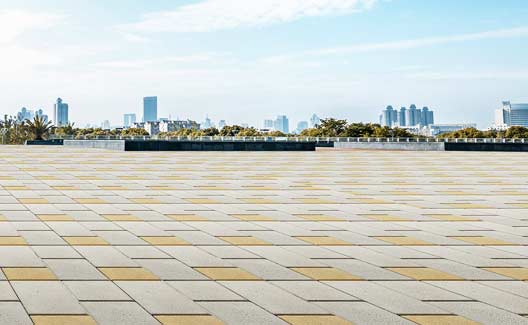 Our Mission

We strive to provide innovative products of superlative quality at an affordable construction costs. Our dependability stems from our timely deliveries.
Read More